"THE LAST REPAIR SHOP"
Premiering at Telluride Film Festival 2023
Saturday, September 2 | The Nugget Theatre, 12:45pm MDT
Email ros@breakwaterstudios.com to request a private screener.
Hearts break. Music mends.
A film by Ben Proudfoot & Kris Bowers
PRESENTED BY
Breakwater Studios
Los Angeles is the largest and one of the last American cities to provide free and freely repaired musical instruments to its public schoolchildren, a continuous service since 1959. 
From Academy Award-nominated directing duo Ben Proudfoot and Kris Bowers, THE LAST REPAIR SHOP grants access to the nondescript, downtown warehouse in which a dwindling handful of devoted craftspeople keep over 80,000 student instruments in good repair. 
Witness the profound life stories of four staff master craftspeople as well as the students whose lives have been transformed by the music program. In their stories, music has been the continuous thread that has mended their hearts and brought them to where they are now — fixing broken instruments to get them back into the longing hands of Los Angeles' public school youth.
Festivals
About the directors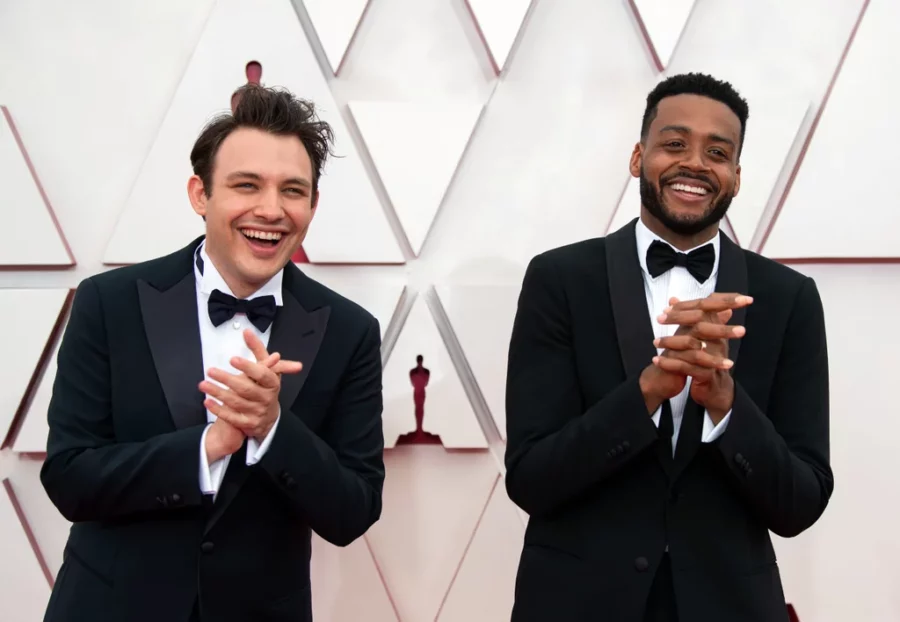 Ben Proudfoot
An Academy Award®-winning short documentary director and entrepreneur, Ben Proudfoot is the creative force behind Breakwater Studios. The studio's work has been recognized by the Academy Awards®, The Emmys, The Peabody Awards, Critics Choice Documentary Awards, The James Beard Awards, the Sundance Film Festival, Telluride, and the Tribeca Film Festival among others. Proudfoot was named one of Forbes "30 Under 30" for his leadership and innovation in the brand-funded documentary space. He hails from Halifax, Nova Scotia, and is a graduate of the University of Southern California's School of Cinematic Arts. Proudfoot is an accomplished sleight-of-hand magician and has performed at The Magic Castle in Los Angeles.
Kris Bowers
Kris Bowers is an Emmy® Award-winning, two-time Grammy®-nominated, and Academy Award®-nominated filmmaker and composer. A Juilliard-educated pianist, Bowers creates genre-defying music that pays homage to his jazz roots—with inflections of alternative and R&B influences. Composing the original scores for Best Picture GREEN BOOK and Netflix hit QUEEN CHARLOTTE among many notable credits, Bowers has established himself at the forefront of Hollywood's emerging generation of composers. Up next, he will be heard in the highly anticipated THE COLOR PURPLE, to be released this December and the 2024 biopic for Paramount, BOB MARLEY: ONE LOVE. Throughout his career, he has consistently championed an art practice guided by multidisciplinary collaboration.