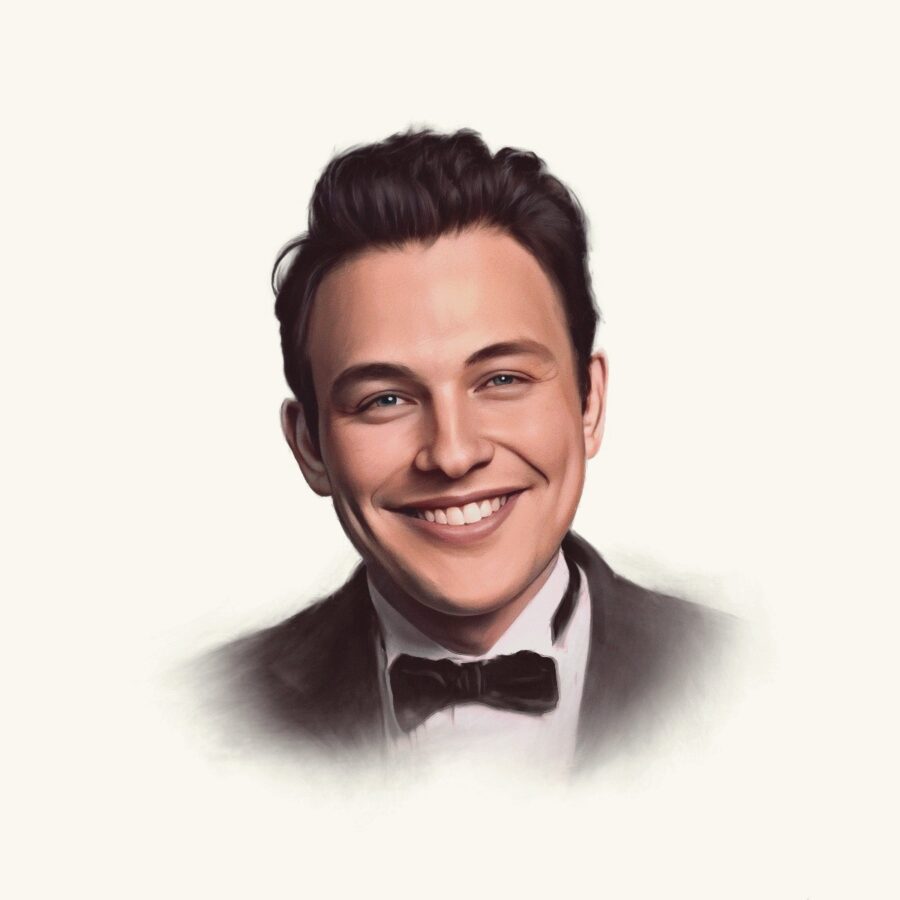 Ben Proudfoot
Academy Award® winning director and 2020 Forbes 30 Under 30 entrepreneur Ben Proudfoot is the founder and creative force behind Breakwater Studios.

Once a world champion in sleight-of-hand magic, Ben now brings that spirit of wonder to filmmaking, directing or producing more than fifty original short documentaries a year. The Nova Scotia native drives Breakwater's humanist storytelling across documentary, narrative, and branded mediums.
Whether he's crafting the latest Breakwater Original or directing an international branded documentary series, Proudfoot leads a diverse team of dedicated artists, craftspeople, technologists, and business people across a variety of pre-, post-, and physical production spectrums at the studio and around the globe, very much in the model of the original studio system. Proudfoot is highly sought-after for telling emotionally moving and easily shareable stories in a short-form documentary style that combines the best of premium Hollywood filmmaking. In 2018, Proudfoot partnered with Gigi Pritzker's Madison Wells to make Breakwater Studios one of the first venture-backed branded content studios. 
A pioneer in the brand filmmaking space, Ben and Breakwater also lead a wave of filmmakers reinventing the advertising industry. Breakwater produces bespoke branded content for individual, governmental, and corporate clients, including Charles Schwab & Co., LA Phil, Amazon.com, Unity Technology, Kelly Services, and Annapurna Pictures.
In addition to a long list of awards and distinctions, festival successes, and placement on television shows, such as Oprah's Super Soul Sunday, Breakwater won an Emmy for the PBS documentary Montage: Great Film Composers and the Piano. His original film, That's My Jazz, had its world premiere at the Tribeca Film Festival and won a James Beard Award. His work has also received eight Vimeo Staff Picks.
In 2021, Proudfoot was nominated for the 93rd Academy Awards for his short documentary A Concerto Is a Conversation, a collaboration launched at Sundance with his friend and co-director Kris Bowers and executive produced by Ava DuVernay. Proudfoot's anthology Almost Famous was released with The New York Times to widespread acclaim. The series profiles figures adjacent to history in his signature style of intimate direct address interviews.
He lives in Los Angeles.
To say hello: hello@breakwaterstudios.com / For business inquiries: business@breakwaterstudios.com
Instagram/Twitter: @bgproudfoot